Romney Pest Control delivers effective pest control for homes in Dallas, Fort Worth, Austin, Houston, and San Antonio.

FREE QUOTE
Request Your Free, No Obligation Quote
GUARANTEED

PEST CONTROL

SOLUTIONS



Romney Pest Control has been providing home pest control services to Texas over 10 years. We are proud to provide the highest quality pest control service available in Dallas-Fort Worth, Austin, San Antonio, and Houston, TX. We're committed to providing an effective and thorough pest control service so your home and yard can be pest free, permanently! If any issues occur between scheduled visits, we'll promptly come out to take care of it for free!

RESIDENTIAL
PEST CONTROL
Learn More
Ants, spiders, and other household pests are no match Romney Pest Control. We'll find the pests and eliminate them!

Commercial
PEST CONTROL
Learn More
Don't let pests scare away your customers, Romney will customize a pest management plan to control and prevent insects and rodents in your facility.
Termite
Treatments
Learn More
The termite queen can produce 1,000,000 or more offspring in her lifetime. Keep her and her babies out of your home with effective termite control from Romney.

Texas is home to a LOT of pests. Learn more about the insects and rodents the team at Romney encounters and exterminates!

"Awesome service and they keep their word. Rare these days to find a company that knows what customer service is all about. All this, quality products and at a reasonable price. Its a no brainer."


Romney Pest Control received an average rating of 4.8 out of 5 stars from 589 reviews.
WHY
CHOOSE ROMNEY

PEST CONTROL?

Romney Pest Control has won multiple Angie's List awards over the past 5 years for pest control service offered in Dallas, TX and San Antonio, TX. We believe this continues to prove that we care about our clients and we can back up this award every single time we treat your home.
We look forward to offering you the most premier pest control service for your home or business, call to learn about our pest solutions today.
RESIDENTIAL AND
COMMERCIAL PEST CONTROL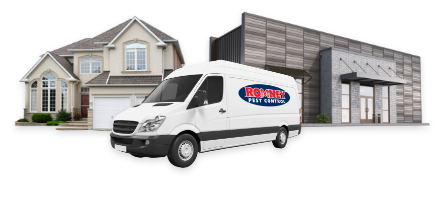 At Romney, we know Texas Pests. Our trained pest control technicians live and work here and are keenly aware of the pest problems that are prevalent and how to get rid of them!
Pests have no regard for your schedule but we do! In most cases, Romney Pest Control is able to provide same day service.
Stay informed about pests and pest related issues in your area!
Dallas businesses have many challenges to tackle, and ensuring that their properties remain pest-free tops the list. While many misconstrue the use of pesticides as the most effective way to address this challenge, the truth leans elsewhere. Integrated Pest...